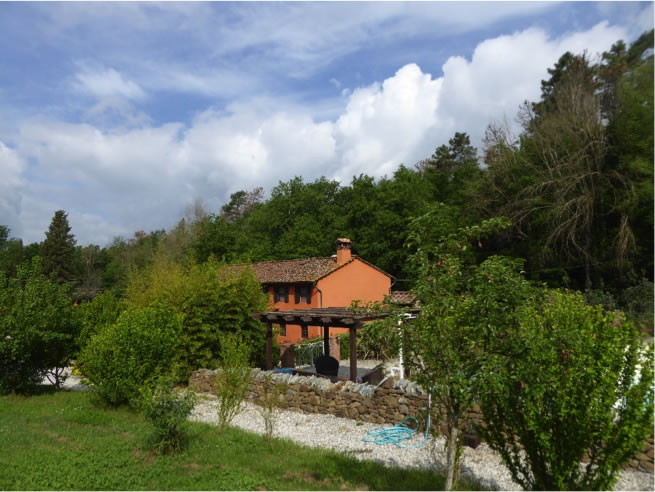 Escaping Winter in Melbourne
Escaping the start of Winter in Melbourne I had flown to stay with my niece Britta in Italy. Britta and her husband Stuart, own a property about five kms outside the walled-city of Lucca in Tuscany. With a barn converted into a second home, the main house, is let out to holidaying English visitors during Europe's summer months.
Arriving before the first guests, I helped with end of Winter clean up and preparation of the swimming pool. The new guests installed and Stuart back at work in London, and the children Chris and Saskia at school in England, Britta and took our spare time to make short forays into the Italian countryside.
We visited some of the hill-top towns around Lucca, including ?, famous to Czechs because Karl IV, a Holy Roman Emperor as well as Bohemian king, had battled and won the site in the fourteenth century, with streets still named after him. Long memories the Italians.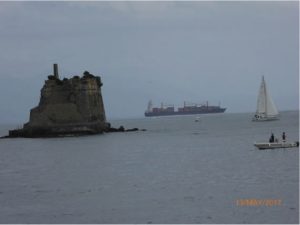 By-passing Cinque Terre, we drove to Portovenere to take a boat trip around and see the villages from the sea. Along with a lot of other craft. We also visited Pisa, mainly Ikea and the airport to collect and deposit Stuart on his trips back and forth, but visiting Ikea with the view of the leaning tower as you drive up the hill back to Lucca, makes the trip far more exotic. Zipping past the street stalls with colourfully dressed African vendors, walking through the fields for morning coffee and fruit from the Sicilian fruit vendor's truck, parked next to the recycle bins.
Even a trip to the local supermarket with the mountains backdropping the carpark made the whole experience unreal.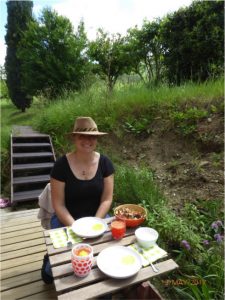 Working in the garden and eating breakfast and lunch out in the garden at a tiny table with bees and birds flying around. Sitting up in bed reading and looking out over the bay laurel hedge, watching the apricots swell and ripen, pick fresh cherries to make cherry dumplings, planting watermelon seeds.
All good things have to end and eventually I caught a train to head north to visit my sister, cousins and my 101 year old Aunt Elinka. The comfort of the trains was amazing, made up for 20 hours of travel and arriving in Prague at 4.30am.